This real estate property management company updated their former website from gold and black background to a more modern Downtown Vancouver style to appeal to their commercial and corporate client base. BRAND project included Custom WEBSITE, BLOG, LOGO and SALES SHEETS.
BRAND COLLATERAL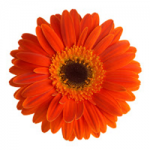 Tonia Lenk is a brand specialist and owner of Ideas In Bloom, a brand design studio specializing in collaboration on projects with clients who are dedicated to excellence, committed to the community and sustainability in the environment. Tonia shares her knowledge & expertise on print, web and brand design to help your business blossom!
Tonia an avid writer, a business strategist for small and mid-size enterprise, and a creative and passionate enthusiast with a flair for positive action. Winner of the 2011 WOW Spirit, Success & Soul Award, Tonia fosters small business owners through their own passion and inspirations.
If you would like help writing or creating content and templates for your own blogs, email or social media campaigns, feel free to email Ideas In Bloom for a free consultation.
Portfolio Categories:
Blog
Brand Design
Letterhead
Logo Design
Sales Sheets
Website
Portfolio URL: