A national franchise modern Indian cuisine restaurant, Rasoee brought urban style to Indian fusion cuisine. Ideas In Bloom was responsible for the national rebrand of this hip eatery. Based initially in Toronto and later Vancouver, Rasoee Indian Kitchen required a modern brand that would appeal to urban clientele. Throughout the rebrand, Ideas In Bloom carried out meticulous BRAND MANAGEMENT in the WEBSITE, LOGO, SOCIAL MEDIA, SALES SHEETS, PRINT DESIGNS + OUTDOOR SIGNAGE. Project artworks included LARGE FORMAT artworks for outdoor signage, posters, menu boards, lightbox menu screens, menus, gift certificates, coupons for guerrilla street marketing campaigns and sales sheets (LOOK page).
BRAND COLLATERAL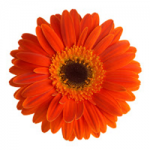 Tonia Lenk is a brand specialist and owner of Ideas In Bloom, a brand design studio specializing in collaboration on projects with clients who are dedicated to excellence, committed to the community and sustainability in the environment. Tonia shares her knowledge & expertise on print, web and brand design to help your business blossom!
Tonia an avid writer, a business strategist for small and mid-size enterprise, and a creative and passionate enthusiast with a flair for positive action. Winner of the 2011 WOW Spirit, Success & Soul Award, Tonia fosters small business owners through their own passion and inspirations.
If you would like help writing or creating content and templates for your own blogs, email or social media campaigns, feel free to email Ideas In Bloom for a free consultation.
Portfolio Categories:
Brand Design
Logo Design
Print Design
Sales Sheets
Signage
Social Media
Website