This modest 14 year old self-published author required a branded feel-good coffee table book, along with a wide spectrum of marketing materials in time to promote her official book launch for THE LIFE BOOK. The timeline for the entire project: 30 days.
Custom Website + Content Management, Blog, E-Commerce, Social Media Setup and Branding, Logo Design, Print Materials, including posters, stickers/labels, branded bookmarks, QR Code, Social Media Management, Event Planning + Promotion & Press Releases.
BRAND COLLATERAL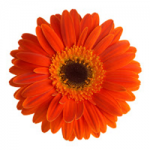 Tonia Lenk is a brand specialist and owner of Ideas In Bloom, a brand design studio specializing in collaboration on projects with clients who are dedicated to excellence, committed to the community and sustainability in the environment. Tonia shares her knowledge & expertise on print, web and brand design to help your business blossom!
Tonia an avid writer, a business strategist for small and mid-size enterprise, and a creative and passionate enthusiast with a flair for positive action. Winner of the 2011 WOW Spirit, Success & Soul Award, Tonia fosters small business owners through their own passion and inspirations.
If you would like help writing or creating content and templates for your own blogs, email or social media campaigns, feel free to email Ideas In Bloom for a free consultation.
Portfolio Categories:
Blog
Brand Design
E-Commerce
Logo Design
Print Design
Social Media
Website
Portfolio URL: