Hand selected for the first ever Women & Words writing conference in Vancouver, BC, and serving on the Executive Leadership Committee, Ideas In Bloom aided in coordinating a successful conference event showcasing women writers and publishers. The event, sponsored by eWomen Network and led by Pamela Chatry, former Executive Director of eWomen Network Vancouver, and included keynote speakers and breakout sessions with relevant workshops by active and prominent women writers and publishers.
Ideas In Bloom was charged with creation of the LOGO, WEBSITE, POSTERS, SOCIAL MEDIA + EMAIL CAMPAIGNS, as well as showcasing individual speakers for the event.
BRAND COLLATERAL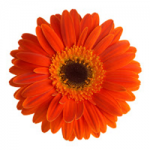 Tonia Lenk is a brand specialist and owner of Ideas In Bloom, a brand design studio specializing in collaboration on projects with clients who are dedicated to excellence, committed to the community and sustainability in the environment. Tonia shares her knowledge & expertise on print, web and brand design to help your business blossom!
Tonia an avid writer, a business strategist for small and mid-size enterprise, and a creative and passionate enthusiast with a flair for positive action. Winner of the 2011 WOW Spirit, Success & Soul Award, Tonia fosters small business owners through their own passion and inspirations.
If you would like help writing or creating content and templates for your own blogs, email or social media campaigns, feel free to email Ideas In Bloom for a free consultation.
Portfolio Categories:
Blog
Brand Design
Logo Design
Print Design
Social Media
Website