BRAND DESIGN
Brand Development & Management
If you want a cohesive look and feel to your company identity, no matter where you put your name, Ideas In Bloom provides a seamless look and feel to all of your marketing efforts.
We help you create a garden for your brand to flourish.
Brand Discovery
Is your company having an identity crisis? Not sure how to get the message across? Book a half hour brand discovery session to put some Miracle Grow on your company's core brand and watch your garden flourish.
Brand Management
Do you want your garden of marketing materials to look the same, whether on the web, social media or in print? We cultivate the designs that will keep your front yard looking pretty.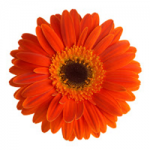 Tonia Lenk is a brand specialist and owner of Ideas In Bloom, a brand design studio specializing in collaboration on projects with clients who are dedicated to excellence, committed to the community and sustainability in the environment. Tonia shares her knowledge & expertise on print, web and brand design to help your business blossom!
Tonia an avid writer, a business strategist for small and mid-size enterprise, and a creative and passionate enthusiast with a flair for positive action. Winner of the 2011 WOW Spirit, Success & Soul Award, Tonia fosters small business owners through their own passion and inspirations.
If you would like help writing or creating content and templates for your own blogs, email or social media campaigns, feel free to email Ideas In Bloom for a free consultation.