Why Your Logo Should Evolve
When Ideas In Bloom blossomed onto the design scene in 2009, we launched a brand that hearkened back to the Flower Child era, where creativity and flow were encouraged. We chose Pharmacy as our primary font, and had a funky orange gerbera daisy, which we consciously chose for beauty and growth. It was groovy, man.
Time to Rebrand
However, as time passed and our projects matured, like the hippies of the 60s, we found ourselves in boardrooms, on Skype calls, and answering the needs of savvy, discerning clients. Our audience wanted to see that we were more than just a pretty garden. They wanted to know that we have the technical expertise and real world experience to back up our pretty front yard.
So, with this in mind, we went back to the tool shed and came up with a clean, modern design that utilizes a modern colour palette and simplified flower icons. Our custom designed icon still maintains the core brand of the flower, while incorporating our custom made font to solidify our position on the design scene.
Why Get a Logo Redesign?
Why should you, as a business owner, consider revisiting your logo design? As a part of your whole marketing strategy, it is important for you to consider rebranding periodically to stay current in your industry, while adhering to your core brand. Many biggies like Coca-Cola, Google, Yahoo, Bing, Pepsi, and the like have all rebranded while holding true to their brand identity. Your audience is changing constantly. Consider this: there are customers you will have, should your business continue to thrive, that are not even born yet. You want to stay in the pulse of the market by periodically putting a logo rebrand into your marketing strategy.
If you would like assistance in this area, contact us to find out how to freshen up your brand!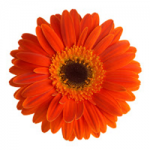 Tonia Lenk is a brand specialist and owner of Ideas In Bloom, a brand design studio specializing in collaboration on projects with clients who are dedicated to excellence, committed to the community and sustainability in the environment. Tonia shares her knowledge & expertise on print, web and brand design to help your business blossom!
Tonia an avid writer, a business strategist for small and mid-size enterprise, and a creative and passionate enthusiast with a flair for positive action. Winner of the 2011 WOW Spirit, Success & Soul Award, Tonia fosters small business owners through their own passion and inspirations.
If you would like help writing or creating content and templates for your own blogs, email or social media campaigns, feel free to email Ideas In Bloom for a free consultation.